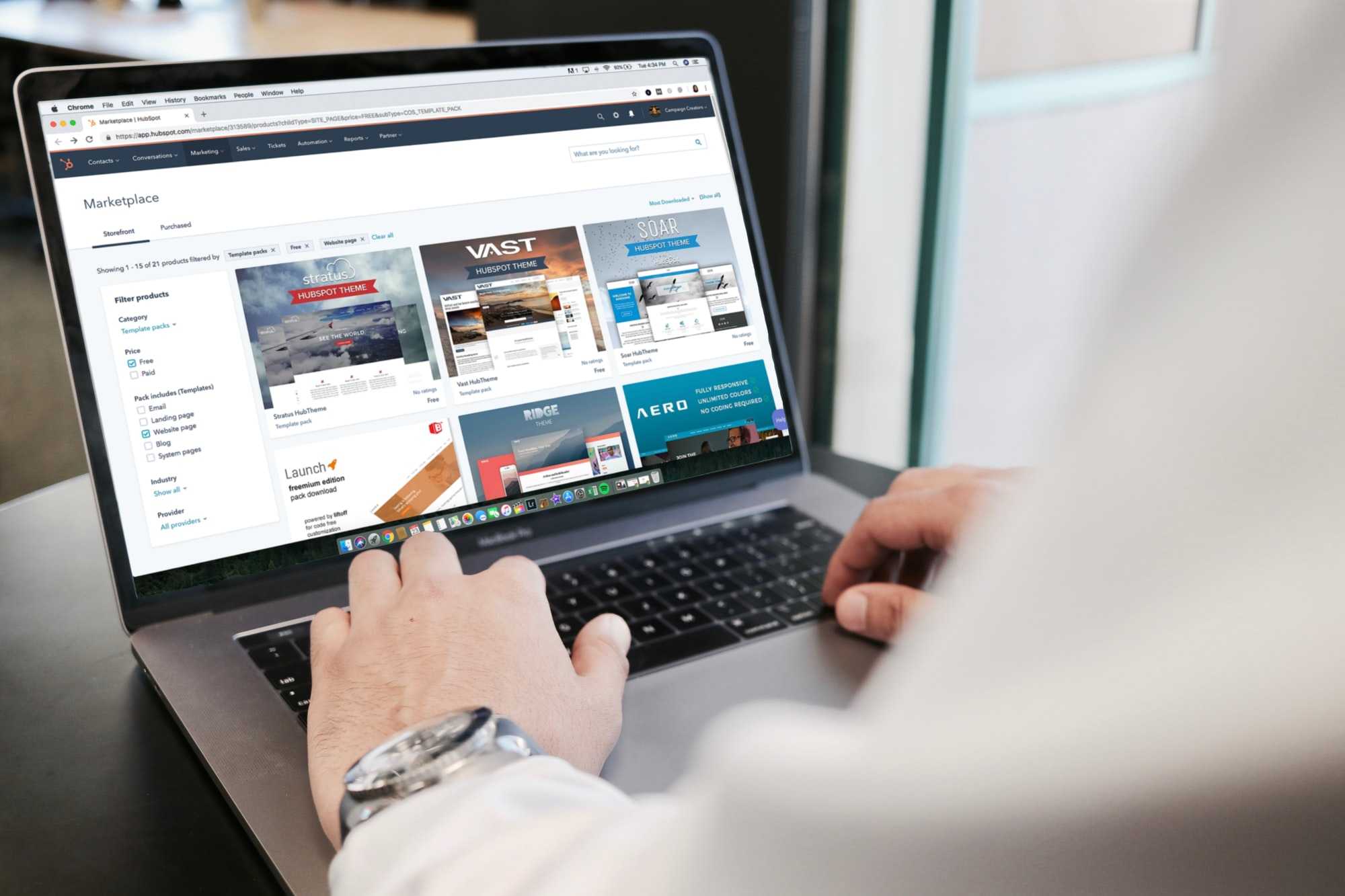 eBay SEO Guide: Tips for Boosting your Rank on eBay's Cassini
With eBay listings become more and more competitive year out, eBay sellers need to be more aggressive in making sure that their product stands out on eBay's Cassini search engine. While eBay Vendors can traditionally build more customers through reputational building and offering more affordable price points, eBay search engine optimization is an underrated and now essential technique for your product to be the first result a potential customer may have. We'll break down eBay SEO into a simpler, hassle-free process by:
Explain how the Cassini search engine works.
Going through how to effectively write an eBay listing title.
What to specify for Product Category and Item Specifications.
How to effectively design an eBay sellers page to maximize the results onto that page.
Introducing eBay's Cassini Search Engine
Why is eBay's search engine named Cassini?
eBay, to best optimize listing searches for its users, has developed the Cassini search engine algorithm. This search engine bears the same name as the French-Italian astronomer and mathematician Giovanni Domenico Cassini, who was the first to discover 4 out of the 89 moons orbiting Saturn and observed the division of rings of Saturn. While seemingly different inventions as NASA's Cassini-Huygens space research mission for Saturn and eBay's search engine algorithm share this astronomer's name, both can reach you to great heights with a good command module behind your team.
What does eBay's search engine use to rank searches?
Now, just like with any search engine's algorithm, the exact formula and technology are a trade secret. While we would here at SocialMindr love to know the exact details, but there are general categories of data that eBay considers:
Product Title: When a user conducts a specific search of a product eBay's search engine tries to match the exact search of the user. For instance, if the eBay user specifies "vintage Russian watches for men," it looks for listings with specified keywords that include these characteristics.
Product Categories: In the sidebar of eBay, there are the specified groupings of general products, such as "antiques," "watches" or "TVs" that users can narrow down on. Each Product Category goes further into subcategories such as "smartwatches," "pocket watches" or "watch-bands" in the category of "Jewellery and Watches" on eBay.
Item Specifications: This is more what features a specified product has, in contrast to a general product category. This can include whether a specific product is "new" or "used" or more category-specific specifications (e.g. for a watch, you would have the watch's movement, case size, and type of watch).
Shipping Location and Cost: eBay listings take into account the ability and price of shipping for a specific item based upon a location. Generally, price sorting now considering both the initial listing price and the shipping price from a location. Free shipping but cost always beats out prices with an additional shipping cost but lower price.
eBay Seller Reviews: eBay Seller Reviews are highly important for your search position rank on eBay's search engine. Generally, eBay favors listings that have a higher volume of reviews, more recent reviews, and more positive reviews.
Return Policy: eBay boosts listings that have more generous return policies in their overall listings. Generally, listings with the "no returns" policy rank lower than the same listings with a returns policy.
Tip 1. Make an Optimised Product Title
What's should be the length and type of words for a Product Length Title?
eBay uses a strict limit of 80 characters for each of the products, but the rule of thumb for a good product title length is "does it capture all relevant information a customer may look for in a product." For example, you are selling a vintage Russian Vostok Amphibian watch from the 1980s. A good length of title would be the "Vintage 1980s Russian Vostok Blue Amphibian" watch, as there include descriptors of all characteristics of the watch. The idea isn't necessarily to go for "keyword stuffing," where words are needlessly added to boost traffic. Keywords for a mentioned advertisement should reflect characteristics that a person would be interested in, like the watch, which will attract buyers generally interested in "vintage Russian watches", or "vintage watches from the 1980s." A rule of thumb is to include all popular adjectives that would reasonably use for your product.
How should I find keywords for my Product Title?
There are 2 recommended strategies for finding keywords for a specific watch. These are:
Using eBay search itself to find competing titles listing: Looking through competing product listings shows keywords that competitors successfully utilize. For instance, a competing laptop seller uses the phrase "16 GB Ram in their product title. But this cannot find you more specialized keywords as you are limited to your own contextual searches.
Using Keywords Everywhere on Google to find relevant Google keywords: While Google keywords apply to Google search engine results pages, that does not mean you can find relevant keywords for your eBay title. Google Keywords, a Google Chrome extension, can search for relevant keywords. This gives a chance to find both "long-tailed keywords" for your ad (a term for keywords that have low volume but a higher chance to rank) and have a complete picture of keywords that is outside the eBay search competition.
Tip 2. Pick Good Product Category and Item Specifications
Good Product Category:
For any eBay listing, the product category and subcategory should always be accurate to the given product listed. So, if you are selling a Dell Laptop, you should have your listing under "Computers, Tablets & Network Hardware," under the subcategory of "Laptops & Netbooks." Mislabel categories are highly punished through users not clicking through to your listing and being perceived as unreliable storefront.
Good Item Specifications
Similar to product categories, item specifications should always be accurate and filled in. For the example of the Dell Laptop, item specifications about the Laptops RAM, graphics card, screen dimensions, and storage amount. Official storefronts for products may help with finding specifications if you are selling the same product, as item specifications can be copied and pasted into your own product characteristics.
Tip 3. Create a Concise, Relevant Product Description
Writing Length and Presentation of a Production Description
While there is no hard limit of word length for the product description a general rule of thumb should be 300 words for any eBay production descriptions. It's highly recommended that the description is broken up into a list, so there's more visual clarity of the content of the product description.
Content of a Product Description
Product Descriptions should be used to clearly deliver both the features of the product and the services offered related to it. Product descriptors should be more detailed and more direct language presentations of the items specifications. Services that are offered should include your own warranty and return policy, to clearly signal to buyers the validity of your eBay marketplace.
Adding Headers to Product Descriptions
Many eBay sellers fail to understand that the designation of particular title tags H1, H2 and H3 are NOT simply increasing the size of the text. They are formal descriptors of headings. H1 is used to indicate the title of a product description, while H2 and H3 are the subheadings of the page. H1 is considered the most important headers by eBay's Cassini, and are best placements for important keywords.
Tip 4. Have Professional, Clear Product Photos with Alt-Text
Choosing Good Images
eBay prioritises good UX, and that includes having photos that are higher quality. To optimise your product listings, all product photos must:
Good Lighting: A good product photo uses professional lighting in order to highlight all features of a product.
Multiple Images With All Details: Having multiple, high resolution photos means that eBay and customers sees this posting as more trustworthy.
Don't include any borders/thumbnails/collages: Remember, product photography are designed to show the actual product, and framing around a photo detracts from seeing a product.
Background's Colour that Don't Clash With Product's Colour: Backgrounds that reduce the clarity of seeing the product should be discouraged. Make sure colours of product contrasts the background.
Use relevant alt text
Alt-text is labels given towards images through HTML. Alt-text describing actions of a product image help optimises images used in product descriptions, as there s now direct word association between the product and eBay's search term.
Tip 5. Create A Good Seller Profile and Description
Creating a Seller Page
This should be simple 100-200 description of name brands you sell, and the policies offered to consumers (warranty and returns). Make sure there is a clear logo photo for your seller
Should you need an eBay Store account?
eBay's Store subscription package is highly recommended for higher volume sellers. This comes as eBay Store offers the following features:
Free listings and discounted fees on sales
A traffic boost
Listing optimization tools
Easy "out of office" capabilities
Terapeak access at no cost
Promotions Manager access
Business services discounts
In particular, having more optimisation tools for listing and the traffic boost can help propel the reach of a specific store.
Tip 6. Always Go for Free Shipping
Listings of the same combined shipping and product price can perform differently depending on whether they go for a free shipping or not. Even if the shipping cost is indirectly placed into a listing price, free shipping is a good strategy as:
eBay sees it as an improvement of overall service quality to customers.
Customers like having complete prices when viewing through an eBay listing, and some perceive free shipping as a better deal.
Tip 7. Have a Free Returns Policy
eBay rewards vendors heavily who offer free returns as a policy. While this will initially hurt profit margins, eBay rewards stores that offer this policy with greater performance in relevant searches.
Tip 8. Aggressively Pursue 5 Star Reviews for Your Vendor and Resolve Negative Reviews
Attract 5-star Reviews
It is highly important that customers who do experience high levels of satisfaction leave 5 stars and descriptions of why they left 5 stars for a specific product listing. Both eBay and users heavily use star systems to judge the validity of a website. This can be incentivised by:
Making sure you have the Free Returns and Free Shippings policies as part of your store front.
Promptly answering consumer questions about product specifications.
Give calls to action for specific product listings.
Resolve Bad Customer Experiences
Giving responses, such as refunds or returns, to dissatisfied customers can ensure greater performance of your listings. eBay punishes vendors with bad experiences with lower rankings. It is worth investing in generous consumer policies as, in the long run, the increased exposure will pay off short term costs from resolving bad customer experiences.
Written by
Alistair Schillert